Published on Wednesday, October 5, 2011 by admin
BACI launched yesterday October 3rd its new program the Upward College Program for High School Students.
The program is designed to assist the disadvantaged Burmese refugee high school students with their college readiness.
The opening ceremony was attended by friends and supporters of BACI, including Marianna K Foulkrod Director of Community Programs Center University of Indianapolis, Jane A. Gehlhausen Director of International & Cultural Affairs Office of Mayor Greg Ballard City of Indianapolis, community members, teachers, refugee parents and participating students.
The event was generously hosted by the Wheeler Arts Community, University of Indianapolis, with food sponsored by the Chin Brothers Restaurant in Indianapolis.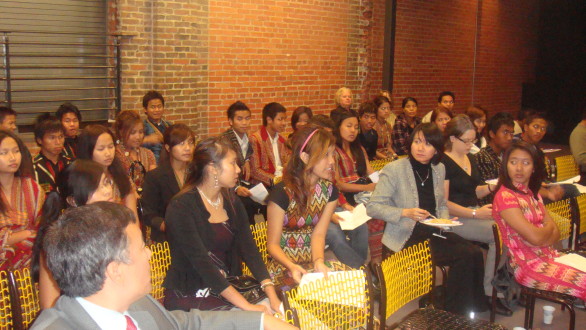 Local and Refugee Community Engage in conversation and enjoy taste of the Burmese food from the Chin Brothers in Indianapolis