The U.S.-Myanmar Engagement Conference



Friday, May 29
9am-5pm
IUPUI Campus Center
420 University Blvd.
Indianapolis, IN
The U.S.-Myanmar Engagement Conference is a one-day conference to promote substantive discussions regarding the current economic and political situation in Burma/Myanmar and create partnerships between participants.
After decades of isolation, Myanmar is in the midst of an ostensible reform process. The U.S.-Myanmar Engagement Conference will provide a holistic overview of Myanmar's economic and political outlook, the U.S. policy priorities towards the Southeast Asian Nation, and the growing diplomatic and business relationships between the two countries. Bringing together government officials, business leaders, NGO and civil society organizations, and academics from both the U.S. and Myanmar, the conference will cover responsible investment, political and legal reform, and the role of civil society in the reform process.
Indianapolis—home to thousands of Myanmar people—serves as an ideal host for this engagement event. The conference will simultaneously support the development of relationships and strategic partnerships between investors and trained professionals originally from Myanmar, as well as between a wide range of stakeholders from both the U.S. and Myanmar, to help foster local institutional capacity and ultimately promote liberty, peace, and prosperity in Myanmar.
Video Keynote Address by
Nobel Laureate Daw Aung San Suu Kyi
H.E. U Kyaw Tin
Keynote Speaker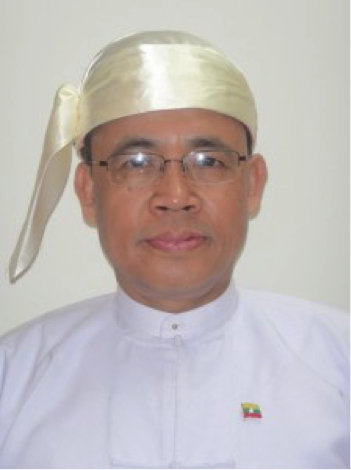 H.E. U Kyaw Tin has served as the Permanent Representative of the Republic of the Union of Myanmar to the United Nations since September 2012. Prior to his appointment, U Kyaw Tin served as Myanmar's Ambassador to Canada. Between October 2008 and March 2011, he served as Director-General of the Political Department at the Ministry of Foreign Affairs in Yangon, having been Deputy Director-General from 2007 to 2008, and Director of the South and West Asia Division from 2005 to 2006. U Kyaw Tin has held a number of other diplomatic positions during his illustrious foreign affairs career, including posts in Indonesia and Australia. U Kyaw Tin holds a Master of Science in mathematics from Yangon University and a post-graduate diploma in environmental management from Dresden University of Technology in Germany.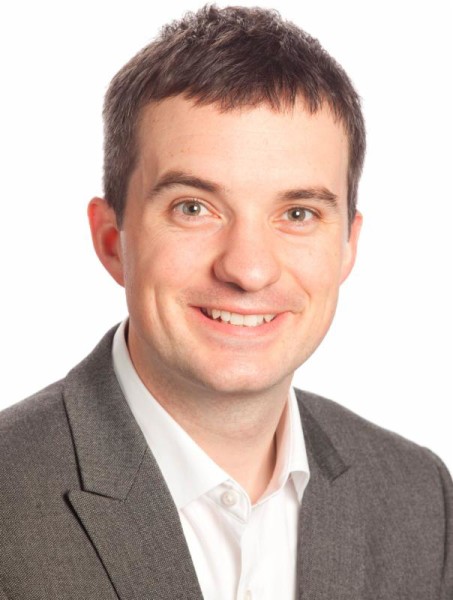 Dr. Nicholas Farrelly
Dr. Nicholas Farrelly is a Fellow in the College of Asia and the Pacific at the Australian National University (ANU) and Co-Director of the ANU-IU Pan Asia Institute. His academic specialty focuses on the interaction of politics and culture in mainland Southeast Asia. Currently Dr. Farrelly holds an Australian Research Council fellowship for a study of political change in Myanmar focused on Naypyitaw, where he spent much of 2014. He also writes a weekly newspaper column for The Myanmar Times and is Managing Partner of the Southeast Asia practice at Glenloch Advisory, a political and economic consultancy.
A Rhodes Scholar, Dr. Farrelly's research stretches across the Southeast Asian region and focuses on relationships between government control, spatial organisation and political conflict. He has examined these themes in Myanmar, northeast India and southwest China. In 2006 he co-founded a website on mainland Southeast Asia called New Mandala. It offers regular analysis of social and political issues in Thailand, Malaysia, Indonesia and Myanmar, and the other countries of the region.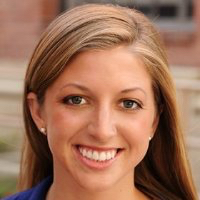 Ms. Anne M. Gillman
Ms. Anne M. Gillman is the Burma (Myanmar), Cambodia, Laos, and Thailand Desk Officer in the Office of ASEAN and the Pacific Basin at the U.S. Department of Commerce. Ms. Gillman helps U.S. firms gain improved access to foreign markets, promotes foreign investment in the United States, and works to ensure trading partners comply with trade agreements. She is a Hauser Presidential Management Fellow and has previous experience in Industry and Analysis and Enforcement and Compliance in the Department of Commerce. She has an M.A. in international economics and Southeast Asian studies from the Johns Hopkins University School of Advanced International Studies (SAIS).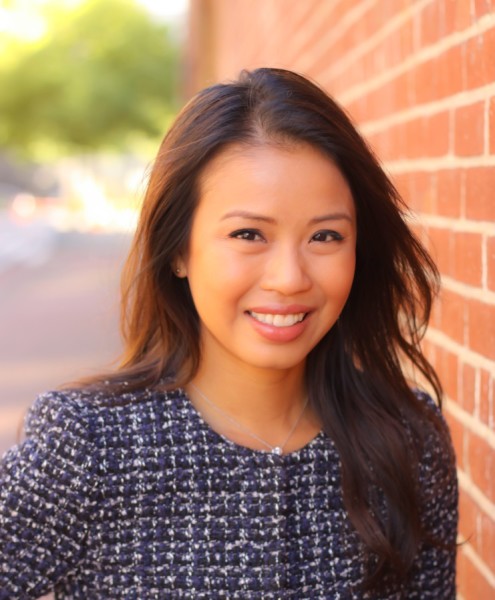 Ms. Dany Khy
Ms. Dany Khy is the Economic Growth Team Leader in the Asia Bureau at the U.S. Agency for International Development (USAID).  In this capacity, she manages the economic portfolio for the Asia region which covers over 18 diverse countries.   She provides strategic guidance and technical support to senior management and USAID field missions on economic growth initiatives including trade and investment, private sector engagement, business development, economic governance, and food security.  Ms. Khy and her team also lead the Asia Bureau's regional economic integration efforts with a focus on the Association of Southeast Asian Nations (ASEAN) and bolstering trade linkages between South and Southeast Asia.
Last year, she served as economic advisor in the USAID Mission in Burma where she launched USAID's economic portfolio during USAID's historical re‐opening. In this capacity, she worked to advance USAID's strategic economic engagement in the country including developing programs to support Burma's integration into ASEAN, facilitate trade and investment, spur commercial law development, and leverage the private sector's expertise and resources to address Burma's development challenges. She also led efforts to establish a consortium of American technology companies to meet the telecom needs in the country and to spur American investment and innovation in Burma. In 2011, Ms. Khy supported the U.S. government efforts to establish the Partnership for Growth, an interagency White House initiative to accelerate growth in high performing, low‐income countries with a focus on stimulating inclusive and sustainable growth in the Philippines.
Ms. Khy joined USAID over six years ago and previously served in the State Department's Bureau of Population, Refugee and Migration. Prior to joining USAID, Ms. Khy lived in Thailand while serving as a David L. Boren National Security Fellow. In this role, she worked on the nexus of national security and refugee policy with a focus on evaluating the impact of livelihood programs for Burmese refugees. In addition, Ms. Khy worked in Cambodia for The Asia Foundation on building the capacity of rural business associations and supporting the growth of small and medium enterprises. Prior to her international work, Ms. Khy served over five years as a legislative aide in the U.S. House of Representatives. Ms. Khy holds a master's degree from Johns Hopkins University's School of Advanced International Studies (SAIS) in International Relations and Economics with a regional focus in Southeast Asia. She received her bachelor's degree from Brandeis University.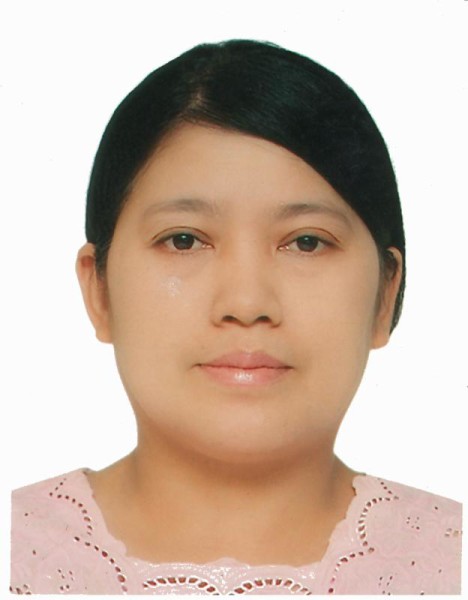 Aye Sanda Lwin
Ms. Aye Sanda Lwin has been serving as Economic Attaché of Myanmar to the United States since June 2013. Sanda previously worked with the Directorate of Investment and Company Administration (DICA) under Myanmar's Ministry of National Planning and Economic Development. She has also served as an Attachment Officer at the Investment and Services Division of the ASEAN Secretariat Office in Jakarta from 2008 to 2009.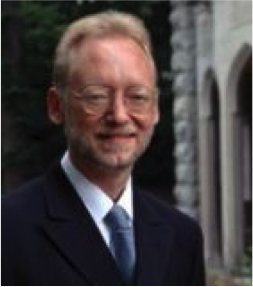 David C. Williams
David C. Williams is the John S. Hastings Professor of Law at Indiana University Bloomington's Maurer School of Law, as well as the Executive Director of the Center for Constitutional Democracy. Williams consults with a number of reform movements abroad, including many elements of the Burma democracy movement, on the constitutional future of the country. Among many other works, Williams is the co-editor and primary author of Designing Federalism in Burma (UNLD Press 2005), which is widely read in the Burma democracy movement.
David C. Williams graduated magna cum laude from Harvard University, where he served on the Board of Editors for the Harvard Law Review. He is a popular lecturer on Native American people and on the Second Amendment. Winner of the Wallace Teaching Award and the Leonard D. Fromm Public Interest Faculty Award, Williams teaches constitutional law and Native American law. Williams has taught at the University of Paris and lectured around the world. He was a member of the faculty of law at the University of Cambridge and a fellow at that university's Wolfson College. He was also a fellow at the European University Institute in Fiesole.
A noted constitutional law scholar, Williams has written widely on constitutional design, Native American law, the constitutional treatment of difference, and the relationship between constitutionalism and political violence. He is the author of The Mythic Meanings of the Second Amendment: Taming Political Violence in a Constitutional Republic (Yale University Press, 2003).
As Executive Director of the Center for Constitutional Democracy, Williams is also a consultant to the government of Liberia on its constitutional revision process and has helped to write Liberia's law reform and anti-corruption statutes. He is also the primary author of the first treatise on the meaning of the Liberian constitution (forthcoming). More recently, he has become a constitutional advisor to the Democratic Party of Vietnam to help the party find ways to work with the government of Vietnam for peaceful reform.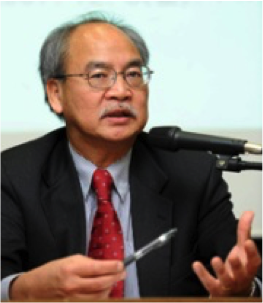 Harn Yawnghwe
Harn Yawnghwe is Executive Director of the Euro-Burma Office, which focuses on promoting the development of democracy in Myanmar. After 48 years in exile, he returned to Myanmar in October 2011 to facilitate the peace talks between the Government of Myanmar and 16 ethnic armed organizations. He is the former adviser to Burma's exiled Prime Minister Dr. Sein Win and the youngest son of Sao Shwe Thaike, the first president of the Republic of the Union of Burma.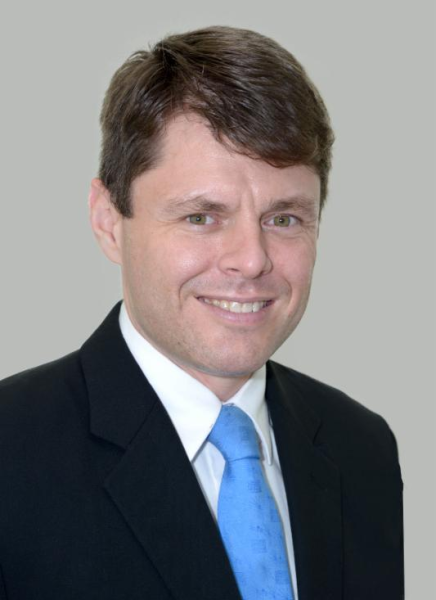 Jay Martin
Jay Martin is a Yangon-based consultant who works with the US-ASEAN Business Council and several major multi-national corporations. His specialties include Myanmar market entry, government relations and licensing/permitting processes.
TENTATIVE CONFERENCE SCHEDULE
8:00-9:00am Registration
9:00-9:15am Welcome Address and
Acknowledgement of Stakeholders
9:15-9:30am Video Address by
Nobel Laureate Daw Aung San Suu Kyi
9:30-11:15am Panel discussion contextualizing
Myanmar's business, political/legal, and development
environment
11:15-11:30 Break
11:30am-Noon First Keynote Address
Noon-1:00pm Lunch
1:00-2:30pm "Doing Business In & With Myanmar"
2:30-2:45pm Break
2:45-4:15pm "The Political & Legal Reform Process:
Current Status & Future"
4:15-4:30pm Concluding Remarks
4:30-5:00pm Networking
Doing Business In & With Myanmar
1:00-2:30pm
Beginning in mid-2012, the U.S. eased economic sanctions on Myanmar. Since then, a number of U.S. companies have begun conducting business in the country with a belief that such will have long-lasting positive impacts for both U.S. businesses and the Myanmar people. Meanwhile, the legal framework for foreign investment remains difficult to understand and has undergone numerous iterations.
This session will feature government officials, U.S. businesses operating inside Myanmar, and proponents of responsible business. Participants will gain a strong understanding of the current investment environment in Myanmar, the specific legal requirements for foreign investment, and how companies and organizations can support Myanmar's economic development.
The Political & Legal Reform Process: Current Status and Future
2:45-4:15pm
Myanmar is currently facing myriad challenges, such as amending the constitution, establishing the rule of law, redefining its military role, and advancing ethnic equality and religious tolerance.
Many in Myanmar and around the world are looking to 2015 as a barometer for the reform process's success thus far. With elections slated for later this year, the country's commitment to democracy, transparency, and human rights will be closely observed by the international community.
This session will feature individuals directly involved in the political and constitutional reform processes, as well as peace negotiations in the country. Participants will gain direct insight into the status of the current reform process and how the process may affect other sectors in 2015.
REGISTRATION IS NOW OPEN
TICKETS MUST BE RESERVED IN ADVANCE
REGISTER HERE
Co-hosted by:
IU Kelley School of Business Institute for International Business (IIB)
IU Center for Constitutional Democracy (CCD)
IU Office of International Development (OID)
Burmese American Community Institute (BACI)
Sponsors: